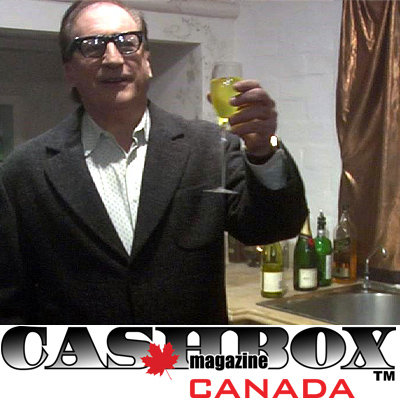 Paul Saunders featured in
"Cashbox Magazine"
"The Many Faces of Paul Saunders - Canada's Entertainment Treasure"

When talking to Paul Saunders, he has the class and demeanor of a successful businessman, maybe a financial investor or high end consultant. Underneath that ageless look lies the persona of 'Pauly', whose career has spanned several decades in the music industry, from Yorkville bands to theatre (Saunders was in the Las Vegas production of Jesus Christ Superstar at 23 years old) and for many years, 'Pauly' has been the driving force behind Canada's top show band, Pauly and the Greaseballs and the production "The History of Rock'n Roll".

"I was born in Toronto, and my grandfather owned The Bermuda Tavern on Yonge Street, so at a young age I got to see live artists and shows, and I knew when I was very small, that is what I wanted to do; perform, make people happy, make myself happy. I have been lucky enough to be able to do that and make a living out of it", Saunders reflects, "I started playing in a band when I was 13, I was a drummer then. We called ourselves The Mystics until we found out there was a hit doo wop band of the same name in the U.S. (The Mystics had a #1 song, Hushabye in 1959) so we changed our names to The Scarborough Mystics. It seems The Mystics had more success than we did", he laughingly quips...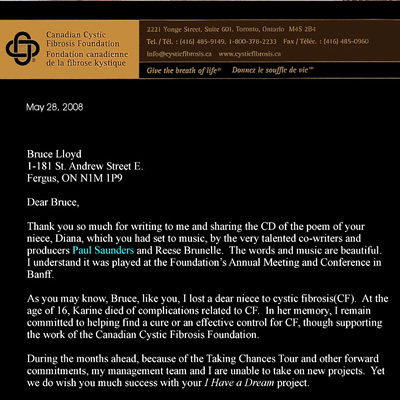 Personal Letter From
Celine Dion
Celine comments on Paul Saunders' artistry:

Celine is a Board member of the Cystic Fibrosis Foundation and Paul wrote a song which touched her heart.

Go to top of page